Weekend of YOGA, music, movement, health, food, and fun in Big Bear! Essential Breath All Levels and Advanced Master Class from Ren Yogamaya
YOU ARE INVITED TO ATTEND
Big Bear Yoga Festival 2023
October 7-8, 2023
With Ren Rasa Yogamaya, E-RYT 500
EXTRA DISCOUNT UNTIL Friday, August 18!!
Full Festival Pass (SAT & SUN): now just $75
SUNDAY ONLY Pass: now just $30
Prices will return to $100 and $40 after August 18.
No refunds for Ren's Yoga presentations.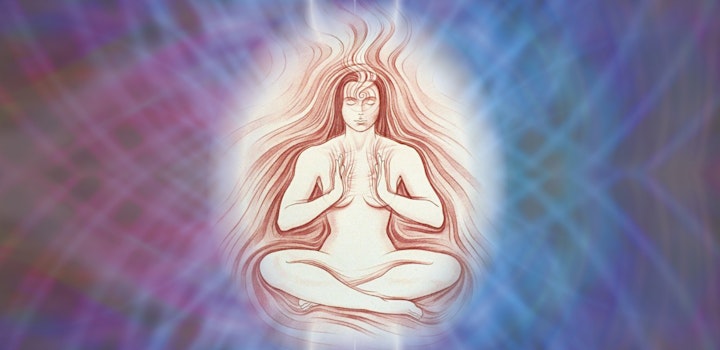 Classes with Ren Yogamaya, E-RYT 500
ALL THREE OF REN'S CLASSES ARE ON SUNDAY 10/8
Essential Breath for Yoga and Meditation
Part One: 9:30-10:30 am
Part Two: 11-12:00 pm
Yoga Master Class (Level 2-3)
1:15-3:15 pm
DETAILS: Essential Breath for Yoga and Meditation
For the Yoga student aspiring to elevate their practice.
All are Welcome.
PART ONE
9:30-10:30 am
Discover the profound meanings behind ancient principles as we explore Ujayi, the 3-part and 4-part Yogi Breath, which forms the bedrock of your Yoga Practice and Meditation. We will also delve into the transformative practices of KapalaBhati, also known as the Breath of Fire, and Sheetali Pranayama, or Cooling Breath.
PART TWO
11-12:00 pm
Learn Nadhi-Sodhana (Alternate Nostril Breath), The Trini Bhandas (3 Breath Locks) and Vrishika (Bellows Breath). Learn their Divine meanings, and how and when to use them, including a short practice with Asana examples.
Both Classes begin and end with guided meditation. Written materials will be provided to support your learning.
DETAILS: Yoga Master Class (Level 2-3)
1:15-3:15 pm
$25 Suggested Donation
If you are a Level 2-3 Yoga student or Yoga Teacher and want to take your practice to a higher level…
This Master Class will cover:
Gain insight into the proper use of Pranayama, Bandhas, Asanas, Mudras, and Ayurvedic Principles including Chakras, Tatttvas, Doshas, Moon and Sun Cycles. Explore the essence of 9 diverse Yogas within the Yoga Korunta: Kundalini, Jnana, Kriya, Bhakti, Raja, Hatha, Astanga, Tibetan, and Karma Yoga. Understand the Sacred Geometry connection and experience Ardha Pretapana Asanas & Mudras of the Yoga Chikitsa, Primary Series.
Come Experience the Ancient Teaching of Traditional Yoga:
The Yoga Korunta is based on the ancient manual of the same name, it is the foundation, the source of the Hatha, Astanga, Anasura, Vinyasa Yoga Methods and includes the teachings of Patanjali's Yoga Sutras, Upanishads and Tibetan Yoga.
A 2 hour Workshop Based on Ancient Principles, from the TK Krishnamacharya Lineage.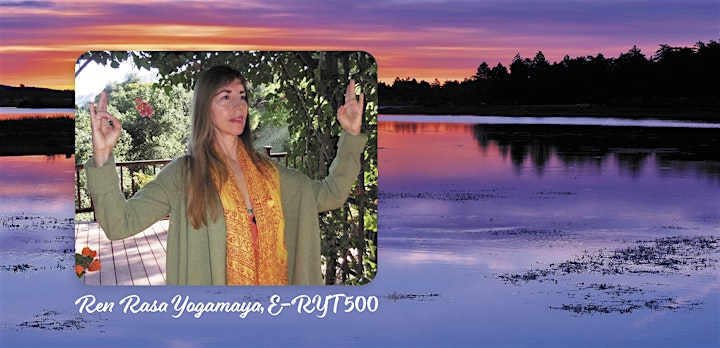 About Ren Rasa Yogamaya, E-RYT 500
Ren is registered at the highest level with the Yoga Alliance as an established teacher, teaching for over 26 years and gratefully presenting at Bhakti Fest year after year. Ren is also celebrated writer, syndicated columnist, and the author of the book, "Eat By Color: Foods, Colors And The Chakras." She has studied under many teachers, masters including, Yogi Bhajan, Swami Satchidinanda, Swami Anand Tathagat, and Drunvalo Melchizedek who imparted to Ren the eastern practices of Kundalini, Integral Hatha, Tantra, Kama Sutra, Tao, Zen, Tibetan Vajrayana and the ancient wisdom of The Flower of Life. As an evolved Yoga teacher, Ren is also a Yoga Therapist, practicing and teaching from the lineage of T. Krishnamacharya and the Yoga Korunta. She is also a natural channel for Universal Source.
Ren teaches in her private Yoga Shala in the hills of Los Angeles, Ca.

About Big Bear Yoga Festival 2023 (Oct 7-8)
Discover two days of music, movement, health, food, and fun in the picturesque setting of Big Bear. This festival offers a wide range of enriching yoga classes, inspiring health and wellness lectures, delicious food, live music, and guided meditation. Plus, enjoy Vendor Village, a dedicated Kid's Play Area, and incredible outdoor adventures at every turn! It will be a truly unforgettable weekend!
Festival Passes Include:
Advance Festival Registration
Vendor Village Admission
Free Parking and Shuttle to Festival
Many Outdoor Activities and Classes to choose from!